Stay in B&B
We decided to keep the rustic look of the farmhouse and the barn that have luckily kept their original style until now.
The barn with its stone facade offers three large double rooms named after Gorse, Iris, and Jasmine, (Ginestra, Iris and Gelsomino), all with private bathrooms and restored in the original Tuscan style, with wooden beams, terracotta floors, solid wood for doors, windows and the furniture.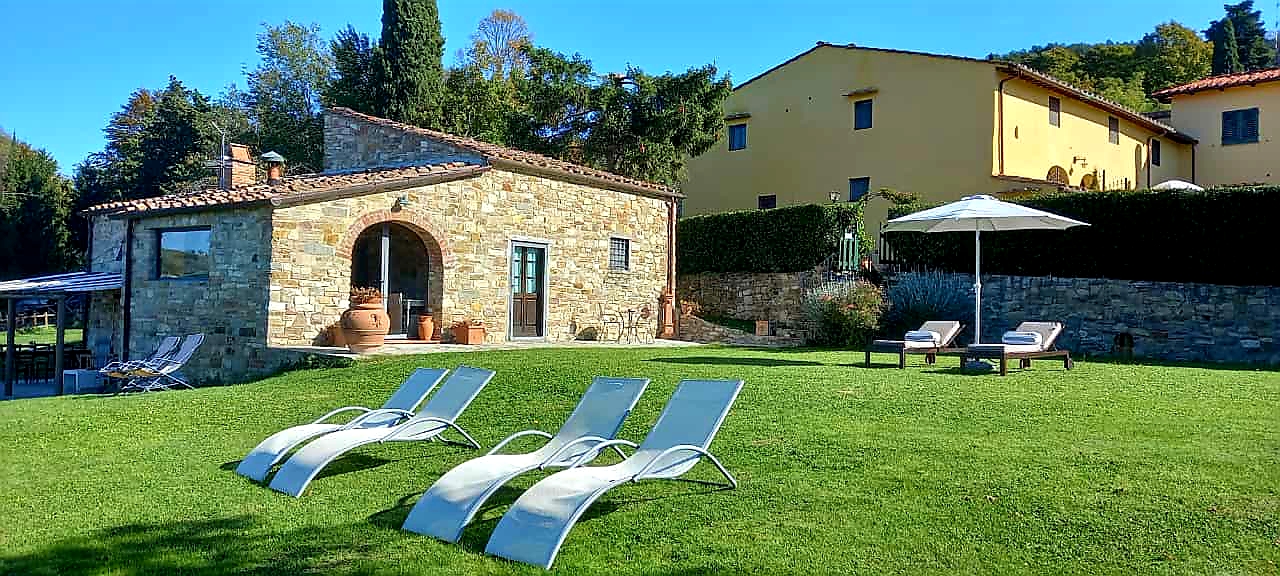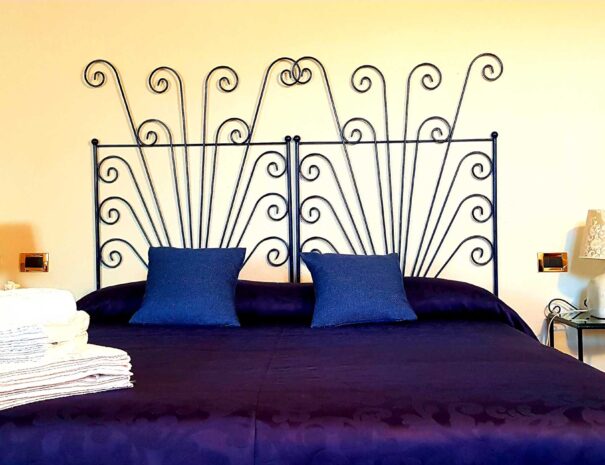 The ancient porch, with is likely to have been the place where tools were stored, is now the entrance to the rooms and the common hall. The porch is like a balcony opening on the valley and the fields of olive groves and fruit trees.
On the front of the barn a century-old oak shades the threshing floor, and other trees offer a cool relaxing area.
The first floor of the farmhouse offers two large rooms, one of which is a triple room, all with private bathroom, called Alba (Sunrise) and Tramonto (Sunset), opening on the valley and on the city of Florence.
The Alba and Tramonto rooms also offer the possibility (usually there is no need) to take use the air conditioning for a daily fee.
On the ground floor of the house there is a charming shop where guests can taste and buy the products of the farm. A large chimney place decorates the breakfast room.